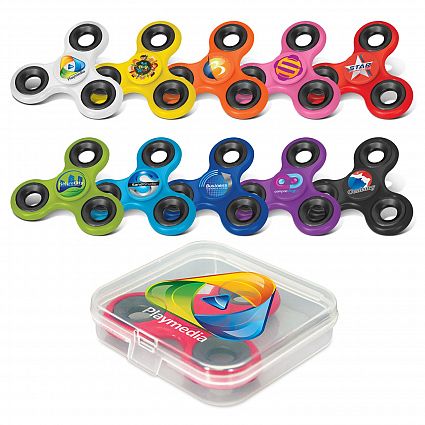 Marketing a business in today's economy can be either tough or easy, depending on how you go about it. Sure there is more competition than any before. Some industries facing new entrants to the market every week, but this is where business owners need to be smart. They need to set aside some time to plan how to market their business and products. Standing out without blowing your marketing budgets is something you always need to consider.
There are plenty of reasons to consider promotional merchandise when trying to set your business apart from your competitors. Start with the fact that promotional gifts and merchandise are often kept and used for a long time. It is thought that these gifts and merchandise items are kept for a year or more giving you plenty of opportunities to spread awareness of your brand.
In-store branded items for purchase
Thinking about charging for your promotional products? Why not choose a cost effective option, such as a well designed branded metal pen. You can give them away as gifts to your customers and clients, and to surrounding businesses who may be able to use your services or refer you to others you will. By giving these items away, you are raising both the opinion of your business to the person who receives the item. Also you will be spreading awareness of your products or services.
Did you know using promotional materials is often quite a lot cheaper than traditional advertising, especially over the longer term? And you don't just need to stick to traditional promotional materials. These days, items such as coasters, drinkware, keychains and confectionery can all be used to help promote a brand. Of course some of these items are more suitable to conferences and functions, but a simple box of promotional chocolates or a tin of mints don't need to be expensive and are a great little gift.
Heaps of promotional product categories
If you have been browsing through website after website of promotional products you'd know just how big the range is. Brand Republic has a range of almost 60 categories with hundreds of products to choose from. With options ranging from car accessories to umbrellas and stickers to footwear, there is something for every business, sporting association, school and community group.
Brand Republic have been selling promotional merchandise in the Australian market for a number of years now. This is including for large corporations, small businesses, schools, universities, Government agencies and many more. Some of the more popular options for promotional merchandise over the years have included USB's, calendars, bottled water, floor mats and hats.
Brand Republic is committed to ensuring you get a high quality promotional product at an affordable price that will help set your brand apart from your competitors. With friendly staff who are happy to answer any questions you may have, we expect that your experience with Brand Republic will result in more customers and clients for your business.
To talk to one of our friendly staff regarding your promotional merchandise and branding requirements, please call us on 03 9646 7066.