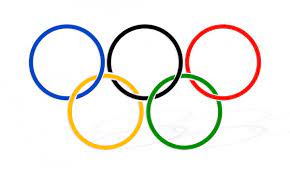 The Tokyo Olympics have proven to be a bonanza for promotional products. Companies far and wide have use them to link their business to the games. In Japan itself they have been an integral part of the marketing surrounding the games. It is not only the games Olympic mascots which have been prominent. In fact this Olympics has seen the largest advertising spend in the history of the games. It is not surprising considering that the majority of the major companies in both Japan and the world have jumped on the bandwagon.
Promotional Merchandise Mainstay of Olympics
Promotional merchandise has always been a mainstay of the Olympic tradition. Every country and event has some kind of branding that they want to promote as part of their participation. Every single Olympics in the modern era has had a mascot of some sort. Countries also like to get their colours out there for which promotional products play a key role. It is no surprise that these games have been no different.
New Sports Offer New Opportunities
The Tokyo Olympics will be as much remember for taking place during a global pandemic as they will for how many new sport were introduced. At no point in the modern era have so any sports been introduced to the games. This year they have introduced karate, skate boarding, and surfing to name a few. It has truly proven to be an exiting time for the games. All these new games have offered new opportunities for advertisers which has included promotional products. Especially in the realm of custom apparel there have been major opportunities for custom branding and cross promotions.
If you are looking at doing some promotional products or custom merchandise give us a call. Brand Republic are a leading supplier of custom branded products. We can help you stand out in the crowd and achieve your branding objectives.