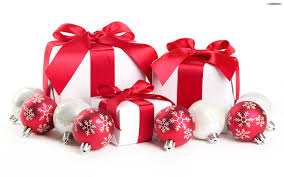 It's not easy to come up with good promotional campaigns for businesses that target children. If you sell toys, games, children's sports items, clothing, accessories, or other items designed for children, you need to sell your products to both the kids and their parents. At Brand Republic, we believe that you can design great marketing campaigns with promotional merchandise, even if you're a child-oriented business. Here are some recommendations that you'll find useful:
Toys and Games
This is the most obvious choice for promotional items. Kids love to play games and will be delighted by any toys or games you gift to them. These items aren't expensive so they can easily fit into your marketing budget. All you need to do is determine what kind of games the children would like and determine where you can place your branding on the promotional merchandise. Here are some of the options available to you:
Colourful springs
Jigsaw Puzzles
Boomerangs
Classic Puzzle Games
Custom Sliding Tile Puzzles
Mini Fans
All of these items will keep a child's interest engaged for a long time and bring more visibility to your brand and company.
Stickers
Children love stickers, especially if they feature fun designs and colours. Stickers are also very affordable to make and easy to transport. You can create a unique and interesting design that fits in with your brand image and appeals to your target audiences at the same time. You can also add your company brand name or logo to the stickers to improve visibility for your brand. Just make sure the logo and company name doesn't overpower the design and visual appeal of your stickers. Children won't be interested in them if the design is boring.
Balloons
Balloons are excellent promotional merchandise because they're visible and immediately attract the eye. Children love balloons and will be delighted to receive them regardless of the branding and design visible on them. Balloons are the ideal promotional items for fairs, conventions, and events and they're affordable enough that you can easily hand them out to dozens of children without making a dent in your marketing budget. Balloons also have a long shelf-life when they're not inflated so you can purchase them in bulk and store them on your property for special occasions, holidays, and events.
Plush Toys
Plush toys are appealing to a large number of people, not just the children. That's why they're ideal promotional merchandise. These soft and pretty toys are a perfect fit for businesses that target children and their parents and they have a long-lasting appeal as well. People rarely discard their plush toys, especially if they're in good condition and look appealing. If you good a good quality product and place your logo or name in a good location, you'll get a lot of ROI from these toys.
You can know more about our products and services at Brand Republic by getting in touch with us today! Call us on 03 9646 7066 or email us at info@brandrepublic.com.au. You can also contact us through this form and we'll get right back to you.