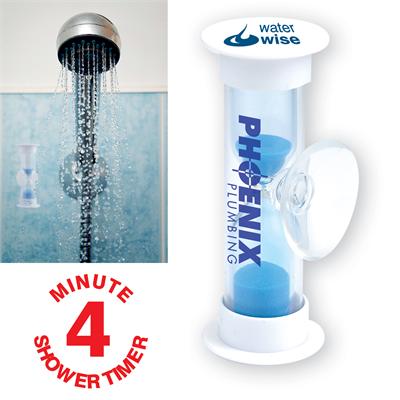 When it comes to company marketing and branding, there are plenty of tracks you can go down; from traditional marketing through and social media through to sponsoring events and giveaways, there's plenty of ways to get your business known. Thinking about how to get the most of marketing on a small budget one must understand the moto "small gifts big ideas".
But when you already have a fairly large customer base and you just want to keep your name in front of them, there's some great ways to do so that won't break the budget. Promotional or branded items don't need to be large, but by choosing quality items that your customers and clients will find handy to use in their day to day lives, your business name front and centre will be a great reminder when they need to use your services.
Brand Republic stock a large range of branded small gift ideas that won't take up a lot of storage room but will be a welcome gift when your sales reps visit clients or when your customers walk in the door.
Calendars are one of the most well known gifts, and if you've given them to clients before, you may have even been asked when your new ones will be arriving! They are handy for both the office and home, and a well designed calendar will certainly be used. For office use, a Monitor Calendar is a great idea. These calendars fit along the bottom of a computer monitor for easy access and with a four colour print, your logo or business message will really stand out. For walk in customers, you might prefer a Magnetic Tab Calendar. These calendars stick straight onto the fridge – something we bet your customers open many times a day! They are a great reminder of your business and the services you offer.
Confectionary items are always going to go down well whether you're walking into your local office block or your local mechanics. Why not try M&M's in a 50gm cello package – perfect single serves for your sales reps to give to clients and with a great little colour printed logo, your clients will certainly be thankful for the afternoon sugar hit. Mints are another great option and the Peppermints in Silver Rectangular Tins are a great idea – especially since the tins can then be refilled for an office desk lolly tin.
A promotional product that isn't often used are branded keytags. Brand Republic has a pretty extensive range to choose from, including the Leatherette Key Tag, Bottle Opener Key Tags and plenty of soft PVC options. These items will come in extremely useful for your clients and customers, and as they aren't often used, they will certainly be a great talking point.
For a little fun, why not try a branded Stress Toy. Choose from a range of items including animals, balls, transport and construction shapes to suit your business. If you have clients working in rather stressful positions or businesses, these can be a great way to help them out and remind them of your services.
Branded items don't need to be large and over the top to be effective. Small items that can be used every day in the office or home are often much more appreciated and much more effective than an item that is only used once a year, or thrown straight in the bin. By choosing promotional items that are well designed and useful to your clients or customers, you will be reminding them every day of your business and the type of service you provide.
If you are looking for something unique, or you'd like to discuss your branding requirements, give Brand Republic a call on 03 9646 7066. Our helpful and friendly staff will be able to direct you to the best product for your requirements.