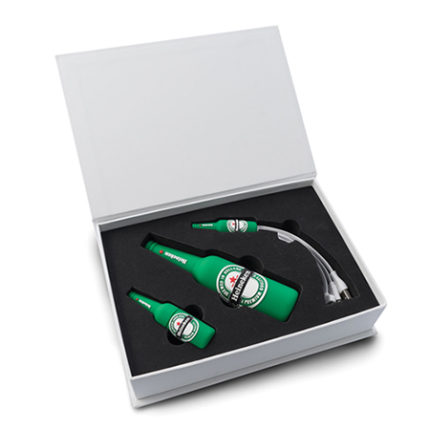 Promotional products come in a number of shapes and sizes. There are so many options available in the market that it can be difficult to choose the right product for your brand. At Brand Republic, we believe that you should choose a product based on your brand, services, company culture, etc. Some promotional products will work for you awhile others will not deliver the results you expect. However, we have noticed that some items are more popular and effective than others. Here are 4 unconventional promotional products for your marketing campaign:
4 Unconventional Promotional Products
Plush Toys
This might be a surprising entry on this list, but it really does work. Most of your clients and business associates will be very reluctant to discard a plush toy, even if it has a brand name on it. Even if they're not personally interested in these toys, they will have children in their family circle who will enjoy these toys. Plush toys are rarely thrown away so they're very effective promotional products to invest in. These toys are rarely used as a promotional item so you can be certain they'll bring a surprised smile to the recipient's face.
Power Banks
Almost everyone has a phone and almost everyone fears the dreaded low-battery sign. Most phones today can't really last an entire day on a single charge and phone owners often need to top up in an office or at home. Unfortunately, that's not always possible so most phone users will carry power banks with them. That's what makes them excellent promotional products because people will be very reluctant to disregard them. All you need to do is place your brand logo on the bank and gift it to your most important clients and business associates. They're very useful gifts and relevant to modern times. Unlike coffee mugs and pens, power banks will be used often and remain visible for a long time.
Drink Bottles
People use drink bottles on a number of occasions like when they're working on, playing sports, visiting a beach, etc. Because of this, drink bottles are great promotional products. People aren't brand conscious when it comes to water bottles and will use any bottle that's available to them as long as the water is stored well and remains cool. Drink bottles are also very easy to brand as there's so much space available to you.
Bottle Openers
Australians are fond of their beer and these beer bottles often require bottle openers. This small but useful tool can be great promotional products for your marketing campaign, especially if you're a part of the beverage making or selling industry. These bottle openers come in different forms and can be card-shaped or key chains.
You can know more about our products and services at Brand Republic by getting in touch with us today! Call us on 03 9646 7066 or email us at info@brandrepublic.com.au. You can also contact us through this form and we'll get right back to you.