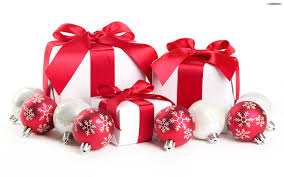 Most companies and brands see the holiday season as the perfect opportunity to give promotional products as gifts and gain customer loyalty. You can get good returns with a marginal investment and take advantage of the joyful holiday spirit. Unfortunately, the competition is high so it's not easy to gain the attention of your customers without giving them something truly spectacular and eye-catching. At Brand Republic, we believe that you can give people great gifts without burning a hole in your pocket. Here are some suggestions that would help.
Choose Something Unique
Things like pens, mugs, and showpieces are very common and most companies will gift such items to their customers. If you want to stand out, don't be afraid to choose promotional products that are a little unique and interesting. They can even be gag gifts of sorts as most people will appreciate the laugh and love your sense of humour. These items might not be safe or predictable and some of your customers and business associates might not find much use for them. But unique gifts will always garner more attention than something that's useful but predictable. For example, binoculars are a great gift because they're useful, interesting, and unique.
Technology Oriented Gifts
Technology has invaded all aspects of our life so people always appreciate technological gifts that they can use at work or for entertainment purposes. People are less likely to discard a useful piece of technology than other promotional products. For example, a customer might discard a plastic or metal promotional pen but they won't discard a stylus that works on all kinds of touch screen devices. Similarly, people are more likely to appreciate a UBS flash drive than a coffee mug, even if the coffee mug has a personal message or a funny phrase written on it.
Give Something Useful
While desk trinkets are pretty and interesting, they won't hold your customer's attention for long. Eventually, the customers will discard these gifts in favour of more space and that would be a waste of money. It's a better idea to choose something that they'll actively use and here are some suggestions:
Wallets
Tools and Hardware
Wristwatches and calendars
SunGlasses
Sound Accessories like Speakers, Earphones, etc.
Sports Items like Beach Balls, Golf Accessories, Health Bracelets, etc.
Computer Accessories like Mice, USB Hubs, etc.
Useful items have more promotional value and will be more memorable than decorative items and trinkets. While they do require a little more investment, they offer great value in return, especially during the holiday season. Add your personal logo or company name to these promotional products.
You can know more about our products and services at Brand Republic by getting in touch with us today! You can call us on 03 9646 7066 or email us at info@brandrepublic.com.au. Contact us through this form and we'll get right back to you.