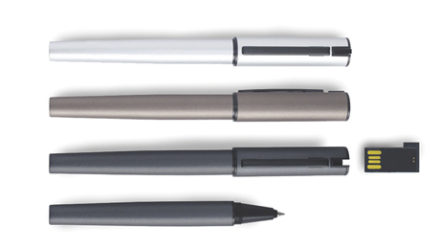 Brand Republic is affiliated with EzyUSB which is a supplier of premium USB products and accessories. One of the great promotional USBs that EzyUSB offers is the USB pen. USB promotional pens are a great and versatile corporate gift. There are a number of model available and they come in different capacity. The USB pens that EzyUSB offers are all good quality pens and can be branded with your logo or message. What's more, they can also come in a gift box to enhance the value of the gift. In short promotional USB pens are:
Available in a range of models.
Come in a different capacity.
Can be laser engraved or printed with your logo.
Have gift box options.
Are inexpensive for promotional campaigns
Have multiple uses.
So next time you are looking for a great promotional product look no further then the USB pen.
USB Pens A Great Promotional Product