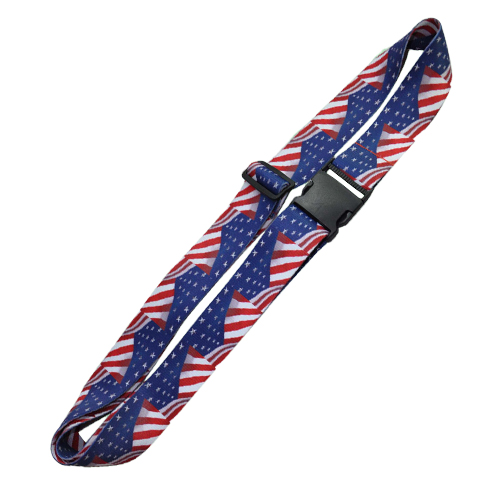 Travel restrictions due to COVID-19 pandemic are affecting travelers all around the world. Many countries implemented travel bans and compulsory quarantine measures for travellers due to the huge COVID cases and the spread of its new variant. Even so it want be long though before printed luggage straps come back in vogue. Especially with all the vaccines coming online. People yearn to travel and as soon as they can they will.
Printed Luggage Straps And Travel Restriction
Today, all airlines have packing and baggage restrictions. Aside from following the standard maximum weight, ensuring your personal belongings are safe and intact with printed luggage straps is very crucial.
This is due to the fact that not all suitcases are built efficienctly and not all of us can afford to buy expensive ones. Using accessories such as a luggage strap just make sense for the wiser traveler.
What are luggage straps?
You don't want to receive a suitcase in an unpleasant state when you retrieve it to the pick-up point, do you? Or find your stuff strewn along the luggage because the zipper broke. That's why luggage straps are vital.
Printed luggage straps are made from thick and durable material that you bind around your suitcase. It works as a safety measure in case you overpacked or a zipper worn down. Furthermore, securing your belongings is an important precaution to take especially this COVID pandemic in order to reduce the opportunity for cross-contamination.
Other benefits of  luggage straps:
They are usually bright and colorful. Thus, your suitcase will be easier to spot and no more instances of potentially losing your bag. Additionally, you will not be spending a hard time identifying your bags from other suitcases that almost look the same in the baggage carousel.
Some straps can secure two or more luggage set. You can strap your suitcases together with some regular luggage straps so you don't have to struggle to move around.
Mishandled luggage is very common in a lot of terminals and airports. Printed luggage straps provide added security and protection to your checked baggage. You can bind them individually with TSA-approved locks so your suitcases can avoid possible damage and are protected the scrutiny of unauthorised persons.
If you are thinking of starting up your marketing campaigns again then keep custom luggage straps in mind.
Printed Luggage Straps