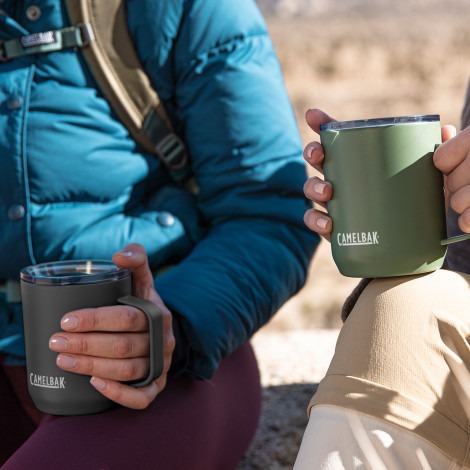 The Best Custom Gear for Travel
Traveling well can be one of life's great pleasures, whether you're alone or with family and friends—and this is true now more than ever, after two years of sticking close to home. But what does it mean to travel well? Traveling well means having all the items you need to make your trip comfortable. Whilst you can't take everything you need with you there are somethings you should definitely consider. If you are planning on a travel related promotion you have a great opportunity to incorporate some really useful promotional products. Here we discuss some great branded items which will complement any trip abroad or at home.
Bags
A well-packed bag is one that contains less than you think you need but everything you actually need. If possible, fitting everything into one carry-on and personal item will give you more freedom compared to checking a bag or two. There are a huge range of promotional bags which make an ideal companion on your trip. Whether you are looking for something that you can check in or as a carry on item you definitely have a lot to think about. Choosing the right travel bag to take on a trip or one as a promotional item has never been easier. Simply browse our website and you will find a heap of great choices.
One such travel bag is the Stormtech Rolling Duffle Bag. IT is a heavy-duty duffle bags which is reinforced with waterproof fabric.
It features include:
Large Zippered Flap Opening to Main Compartment
Large Inside Zip Mesh Pocket
ID Pocket
Adjustable Side Compression Straps
Trolley Wheels and Extendable Pull Handle
FABRIC: 100% PVC Coated Polyester with Double-Gauge Polypropylene Webbing
128 Litres
The Rolling Duffle Bag is part of a great range of duffle bags that we have all of which can be used for travel. They can all be custom branded with a corporate logo which is what makes them so great for a corporate merchandising range.
Luggage tags
A good luggage tag should be durable, simple to use, and discreet. Ultimately, a tag should allow someone to get your luggage back to you quickly and easily, and it should withstand the wear and tear of being thrown onto conveyor belts time and again.
Almost everyone travels at some point, and with so many suitcases and travel bags looking the same, people are often on the lookout for a good quality luggage tag that helps them identify their bags in a busy airport, train station or bus station.
Promotional Luggage Tags are a great marketing opportunity for many businesses – from travel supply companies through to coffee shops and apparel designers. They are also a great promotional product if your staff travel a lot; give a branded luggage tag to your staff members and they will be carrying your brand with them wherever they go.
We have a large range of Luggage Tags, perfect for everything from a laptop bag through to a large suitcase, in a range of materials and designs. Our Elite Aluminium Luggage Tags are great for those who travel a lot; the high quality stainless steel faster with brass screw make these tags almost indestructible making them perfect for going from plane to plane or from plane to train.
Our Shiny PVC Self-Locking Luggage Tags are great if you are travelling with a sports team or school group. These bright luggage tags will ensure you won't misplace any bags, and the self-locking aspect ensures any children travelling with you won't be able to easily un-tag their bag.
While luggage tags are a promotional product that isn't often used, there are many companies out there who are in the travel game who have latched onto the great branding options that luggage tags bring. Whether you are in the travel business or in the apparel business making and marketing clothing for travel, a promotional luggage tag is a great addition to your current marketing products.
Clothing
Clothing is an important part of travel gear. There is only so much space for clothes in a persons luggage so it is import to take the right things. We often don't think about apparel as promotional items other than the general promotional T-shirts that might get sold at festivals and events, but there is a wide range of promotional apparel options that will help spread your branding and message and it starts with your staff members.
Your customers are your best form of marketing, so getting them into custom branded apparel helps keep the image you work for and provides a modest form of marketing – a logo on a business shirt or on workwear is often the first thing that catches the eye.
Travel apparel options available include:
Bathrobes
Business Shirts
Jackets
Hoodies
Ponchos
Singlets
T-shirts
Vests
But what about for clothing for business travel? For your staff you want a shirt that will provide ease of movement such as our business shirts or polos, and for your customers, our promotional bathrobes are a popular choice. So when you think of the The Best Gear for Travel then clothing should be at the top of your list.
Socks
If you've never traveled with a good pair of socks, you're missing out. A good pair of socks do wonders when you are spending hours on a plain or train. They are even more important when you are our hiking or seeing the site. Branded socks are yet another opportunity to expand your brands reach whilst benefiting your business's most important assets. Our range includes three options:
Ankle Socks
Quarter Socks
Full Height Socks
The are all are a jacquard knitted quarter socks that are available in small (US 5-7) and large (US 7-12) sizes, perfect for casual dress or activewear. The socks are woven from a quality blend of 60% cotton and 37% polyester with 3% spandex added for stretch comfort. The body of the sock can be woven in up to four colours at no extra cost. Up to three of these colours can be used in the cuff, heel and toe panels
Flip-flops
A good pair of travel flip-flops should be lightweight, cheap, and flat. That way they're easy to take wherever and it won't matter if you lose them. We have a great choice which can be custom branded with your logo. These high-density PVC classics are world-renowned for their durability, affordability, and reliable traction, even when wet. While other flip flops can get squeaky when wet, these stay mostly silent, which is why they're so popular in beach towns all over the world. Flips flops are commonly referred to as thongs in Australia but don't go calling them that in America where it has a totally different meaning.
Brand Republic has a great range of flip flops which can be custom branded with your logo. Whether you are looking at a screen print option or digital print your needs are covered. This is an inexpensive item which you should definitely consider for your next promotion. Especially if you want to make an impression. When thinking about The Best Gear for Travel then promotional flip flops definitely fit the bill.
Face Masks
With travel both domestic and international face masks have become a staple item. Although a lot of airlines and jurisdictions are no longer enforcing mandatory mask passengers are still opting to wear them. This give companies and businesses are great branding opportunity. Airlines have cottoned onto to this and are providing branded re-usable masks. Others are also seeing the benefit in providing an inexpensive item which customers will embrace and use time and again.
The "best" cloth face mask is the one you'll wear and not have to fuss with. Based on our research and testing, however, we do have a few recommendations for adjustable masks that we think will cover most faces comfortably and work well when worn properly. To help slow the spread of the coronavirus, any mask is better than no mask. So whilst a surgical mask or KN95 mask provides the best protect a cloth mask offers protection especially if it has a built in filter. Something like our 3-ply face mask should do the trick. The full colour branding option makes it even better.
Toiletry Bags
When your are on the road there are a lot of toiletry supplies that you need if you want to stay looking clean and fresh. For women and men alike it is important to stay comfortable so taking a toiletry bag with you is the best way to go. It probably explains why so many corporation use toiletry bags to build customer loyalty and branding. Airlines use them in business class and first class, and many more corporations are using them too. Even people who travel frequently and are given personal travel toiletry bags use them for gifts if they already have some from previous travels. So as you can see they are a great corporate travel gift if there ever way one.
Towel
Everyone needs to have a towel when they travel. Sure you get some if you stay at a hotel or relatives house but they are not the only towels you will need. If you plan on heading to the beach then you are on your own. So it is best to come prepared and bring your own. It is for this purpose that promotional towels are a great option. Your will always find one to fit your budget and the branding is just fantastic.
A personal towel like the Marina Terry Towel is always a great option.. The Marina Terry Towel also had superior absorption when compared with other similarly constructed towels. There are a lot of other options available like the Palm Luxury Towel which is a luxurious 140cm x 70cm plush bath towel which is manufactured from soft 500gsm cotton terry towelling offering superior durability and maximum absorption. Whatever you choose for you promotional gift or gift with purchase your customers are sure to appreciate it.
Neck Pillow
If you have ever had to travel long haul then you know what it's like to have to sleep on a plain, train or in an automobile. Trying to get comfortable with a headrest or regular pillow is always so hard. Which is why you see heaps of people moving around with neck pillows permanently attached to the necks. There is a good reason for that. It's because a good neck pillow makes all the difference when on the road.
One such neck pillow is our comfort neck pillow. It is an inflatable neck pillow with a comfortable soft-touch velvet finish. It laser engraves to a matt brown colour. So it is great for branding and even easier to take on the road. The best thing is that not only is it inexpensive but durable. So you know that it will live long into the future with your logo forever displayed on it.
Headphones
When it comes to travel headphones are a must. Whether it is for an iPad, laptop or your phone you need a headphone to block out all the noise that comes with travel. Thankfully there are a lot of options available all of which are great for branding. Get your brand out there with promotional headphone. Your travelling customers with have a ball with them.
One great option is our noise cancellation headphones. They are the kind you want to have on a noisy airplane. Utilising active noise cancelling technology these headphones block external noise to offer a superb listening experience. Their foldable design and zippered storage case make them ideal for travelling.
Eye Masks
When you're traveling, it can be difficult to fall asleep to unfamiliar noises and lights. Thats why it is good to have come eyes masks handy when you travel. They are the kind of thing you can keep in your hand bag or pocket to take out when you need it most. As a promotional item they are a great option. Both inexpensive and practical eye mask are sure to hit the mark. Branded with your logo they really stand out. When they are worn in a public setting such as an airplane you will definitely get a huge band for your buck.
Travel Adaptor
In a sea of almost-identical travel adapters, the Universal Travel Adapter stands out, combining the best of the features we look for. It contains the three most common international plugs and a US-style plug, which should cover you in the majority of countries around the world. It has the most USB ports—four of the standard USB-A and one USB-C—of any universal adapter we tested, and it charged more of our devices faster. A replaceable fuse and an included spare should take the brunt of any accidental, unfortunate, or shockingly bad connections.
Traveling through a number of countries or regions it can often get frustrating if you are trying to using gadgets that you have brought from home. Travel adaptors are a speciality of Brand Republic's as we have been supplying them for over 15 years now. Promotional travel adaptors are the perfect accompaniment from the avid traveller. Branding them is easy so they should be included into any marketing itinerary.
Power Banks
Promotional Power Banks are increasingly used to promote businesses and brands. They are a popular topic amongst marketing teams around the world. When it comes to the The Best Gear for Travel you really can't go past power banks. There is nothing worse then running out of juice on your mobile phone or any other gadget just when you need it most. Having some extra power handy is the smart thing to do. Using a branded power bank in your marketing campaign is even smarter.
There are a few options available when it comes to power banks. If you are looking for an inexpensive product you may chose one from our Standard Models. On the other hand if you want to value-add and anticipate that the recipient of the power bank may require for battery capacity the our High Capacity Portable Chargers may be the better option. If the customer need extreme portability and doesn't require a high charge then a Credit Card Power Bank may be the best option.
Printed Options
As mentioned above we can custom print either the power bank or the packaging. We have different printing options available which we are sure will meet your branding requiremement. For the packaging we offer:
For the devise we offer:
Digital Print
Laser Print
Screen Print
Pad Print
The print options you choose will be determined by the model you require and the logo you want printed. For example not all power banks can be laser engraved and not all logos can be screen printed. So before choosing a power bank for your next marketing campaign feel free to send us a brief. We are more then happy to compile a list of recommended products.
Binoculars
Looking for a unique and fun way to promote your brand? Customised binoculars are a great way to market your brand and can be used for a range of companies, from tourism and travel through to sporting activities.
Budget friendly and a great way to ensure your tour guests or spectators have a great day, these branded binoculars can help market your brand. They are perfect for tour and tourism operators such as whale and dolphin watching, or for sporting events such as sailing, surfing and more.
You don't have to break the budget with promotional binoculars. There is always something that will fit your requirements. If you are looking at something inexpensive then our cardboard foldable binoculars are always a popular choice. Alternatively if you have more money to spend then the 10 x 50 binoculars might be more your style.
Folding Water Bottles
If you're tired of paying for half a litre of water every time you take a plane trip, try a lightweight water bottle that you can stuff into your bag and then refill once you get past airport security. The Sorento Water Pouch is an affordable 500ml water bottle which collapses when it is empty and takes up very little storage space. It is manufactured from PET and is ideal for personal hydration on the go. The bottle has a large branding area, a handy carabiner clip and a sipper lid.
If you are looking for something more robust then there are dozens of promotional drink bottles available which can be custom branded with your logo. They come in different shapes and sizes and there is one for everyone. There is everything from stainless steel to plastic (BPA free of course) so there is no need to despair. Make drink bottles part of every campaign. They help the environment by reducing single use water bottle waste and keep the humans hydrated.
Backpack
Packing a stowable daypack, one that stuffs down to fit in your luggage when not in use, is a relatively small investment of space in exchange for a high return of function and flexibility. After researching dozens of packable daypacks across a spectrum of portability, features, and prices, and then packing, unpacking, loading, wearing, and drenching the top-rated finalists during multiple rounds of testing.
If comfort or waterproofing is important to you, check out our range of packable daypacks for travel. Apart from our huge range of backpacks we have other bags which would be considered best gear for travel. Our dry bags, for example, are an excellent option for camping or hiking. So if you are looking at doing an outdoor themed promotion then they are something that you should look at. Dry bags are designed to keep your belongings dry whilst you are in the great outdoors.
Notebooks
For writing your adventures as you travel, you can't beat the portability, practicality, and romanticism of a pocket notebook. Your don't have to be Ernest Hemingway to appreciate the pleasure of documenting your trips. If you want to remember every great detail of your journey then a notebook is an excellent way to do it. Custom notebooks, therefore, are a surefire way to remain on the forefront of your customer's minds when they are travelling. Every time that take out notebook to read another passage they will think of you. It will be like sharing those great times together. Forever!
Sewing Kits
There's nothing quite like a wardrobe malfunction to put a damper on vacation, especially when traveling with limited clothing. A good travel-size sewing kit allows you to mend a popped button or ripped seam on the fly—or even tackle more pressing issues like fixing a tent, sleeping bag, or backpack. After 15 hours of research, interviews with sewing teachers and avid home sewers, and tests of six travel and full-size kits. A sewing kit is an essential travel item which every person should have.
Umbrellas
Last you got to have an umbrella when you travel. Despite the best planning it is hard to escape bad weather no matter when you go. Now with "climate change" the weather is even more unpredictable to expect the unexpected. To that end custom umbrellas are a must for any promotional campaign. They are also well suited for a travel themed promotion. Any umbrella you take traveling should be small, light, sturdy, and affordable.
Contact Brand Republic
So if you are looking for the best gear for travel you have come to the right place. Brand Republic is a specialist supplier of promotional travel gear. Contact us for information and pricing. Our friendly staff are always happy to help.