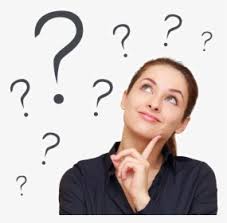 The Best Advice You Could Ever Get About Corporate Apparel
As businesses, we are faced with the same dilemma with it comes to custom corporate apparel . Thinking about where to start and what you need to consider because when choosing corporate apparel there are so many aspects.   Here is a short cheat sheet with all the things to look for to ensure you have the best corporate apparel for your business.
The Apparel Range
It is important to decide what you need in your range. With so many available items it's a good idea if you think about what will be suitable for your team.  Business shirts, polo shirts, vests, jackets or pull overs to name a few are all available in a range of colours and materials. Think about where your staff work, the conditions and weather, this will help you decide on what you need.
Apparel styles and sizing
Before deciding which corporate apparel range to go with ensure you do the research.  Making sure the range you choose has styles for both men and women is important.  Sizing is also a factor.  Some sizes start at small and finish at 2XL.  Others have a larger range from XXS to 5XL.  Ensure you review sizing guides and charts to confirm the range covers your needs.
What are Corporate Apparel brands?
Corporate Apparel brands do change and styles are updated. If you would like to keep your corporate apparel range for a few years speak to your supplier.  Ask them to ensure the brand and styles are not going to be discontinued and are a staple item.  This is important to ensure you can refill orders and keep your team looking smart.
Apparel Branding Options
Getting your branding right on your custom corporate apparel is imperative to your business.  Speak to your supplier because they can explain the type of branding that is right for your chosen items and your logo.  You may consider embroidery on a shirt but a print on a polo.  Your logo and colours will also help determine the best option for you.  This will help keep your brand consistent and at the fore front of your customers minds.
How to Pick your Budget
Allocating and considering budgets is important because when choosing your corporate apparel you will need to know how to offer options to staff.  It's also worth considering allocating a set pack to staff and allowing staff to purchase additional items.  As a result, staff are able to choose additional polos, business shirts, jackets and vests at a reduced price.  This is a great way to keep staff looking neat and encouraging staff to represent your company with pride.
These are a few tips to help ensure you are on your way to selecting and creating a corporate apparel range to suit all your needs.