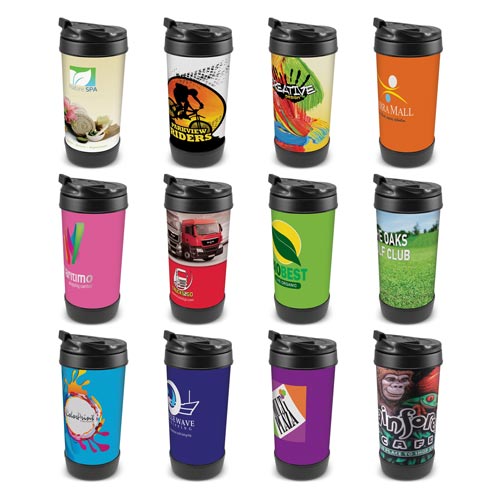 How To Use Reusable Coffee Cups For Brand Promotions
For lovers of coffee life is better with a coffee cup. That said one cup is never enough. They have two or more; mugs for travel, for favourite movies, at work and a gift you received from someone. Although a good cup of coffee may be great the waste it can cause isn't. That is where reusable coffee cups come into the picture. So that favourite brew doesn't need to cause you guilt.
That is why many businesses are starting to use reusable coffee cups in their marketing campaign. They use them as a tool to raise brand awareness but also to reduce waste. Theft that they can be custom branded with a logo makes them an even better option.
Furthermore, coffee cups are an ideal gift for a special someone, an excellent collectible item and a perfect reward for employees. You can get it for yourself or a loyal customer. The options are endless.
Reusable Coffee Cups For Branding
Promotional products and branded products have always been a central theme when it comes to brand marketing. When it comes to marketing there are many ways to market a business with reusable coffee cups. These promotional products are budget-friendly, very useful and a great way to showcase your brand. They can be a powerful marketing tool to keep your business in front of your customers.
Make Your Message Stand Out
Your brand is unique. That said, your marketing pieces should be unique as well. You have to work hard to impress your customers and capture the interest of your audience. Your marketing pieces should reflect those qualities that make your business stand out.
Every time someone uses a coffee cup with your logo, they will be reminded of your commitment to the kind of artistry that's presented in the design.
Influencer To Promote Your Reusable Coffee Cups
If you want more exposure for your brand, partnering with an influencer is a smart idea. Contact a famous influencer to endorse your coffee cups to their followers.
Most people trust the influencers and they tend to buy products because their favorite personalities recommended them. You can send them a PR package containing a custom coffee cup with the rest of the items.
Custom Coffee Cups In An Event
Another effective way to promote your brand is through product placement. If you're hosting an event, display your coffee cups in your booth. Don't forget to label them with your logo, website, contact details and anything else you deem important.
Promotional Coffee Cups
You can order a few promotional coffee cups and ask some local stores to pass them out to their customers for free. Everyone loves freebies and stores would be happy to give out free products to their customers.
Go showcase your brand with reusable coffee cups. They are practical, relatively cheaper and are used by almost everyone every day. Most importantly, they provide maximum exposure for your brand.