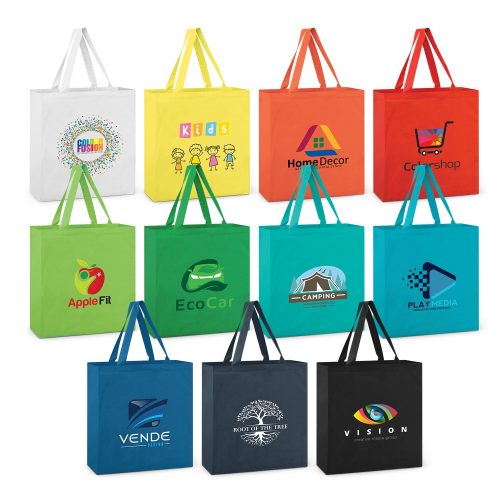 Promote Your Brand In An Eco-friendly Way
In the current economic environment it is more important than ever to promote your brand. After a long absence from normal business operation now is the time to get your message out there and re-engage with your customers. A great way to do that in an eco-friendly way is with promotional bags. With promotional bags such as re-usable tote bags and paper bags you are on the right track. The lucky thing is that you have a heap of options when choosing the right promotional bag for you.
Put Your Brand On A Custom Tote Bag
These days with the quest to reduce plastic waste retailers are moving towards reusable bags. You will be hard pressed to find a supermarket or retailer that gives away single use plastic bags. The trend now is towards reusable tote bags. This present a great opportunity for business to promote their brands through custom tote bags. So by gifting their customers custom tote bags they are not only handing out a convenient and useful product but contributing towards the trend against plastic bags. The best thing is that a custom printed tote bags is such an inexpensive way to promote a brand in the first place.
Eco Friendly Paper Bags The Way to Go
Another great choice when it comes to promoting your brand through the use of promotional bags is printed paper bags. Printed paper bags are a biodegradable option which looks great too. High end retailers have always use printed paper bags in their store. They have an elegant look which contributes to the brands image. Why not use then in your own store or for conferences and events. There are a lot of different sizes available so you are sure to find one that suits your purposes. Printed paper bags are definitely the way to go.