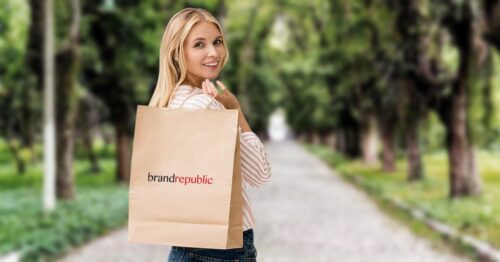 Printed Paper Bags: More Than Just a Trend!
Marketing a business and its products and services is a critical way to reach potential customers. When you consider marketing methods available different options that you can use for your business. In an eco conscious world most businesses opt for eco-friendly marketing methods. One such marketing methods is printed paper bags. Even then printed bags as a marketing tool gives you a big bang for your buck.
Printed Paper Bags Deliver
Printed paper bags are a great way to deliver products to your customers while creating a brand presence. These bags are durable and reusable which means whenever a customer uses the printed paper bag, they inevitably promote the business. Printed paper bags are not just a marketing fad. They are here to stay. With many jurisdictions banning plastic bags you can expect paper bags to fill the gap.
More Than Just a Marketing Tool
In this article, we will tell you a few reasons why printed paper bags are not a marketing fad, instead, they are a great marketing tool.
Choose any colour you want and decide the message you want to deliver. Whether you want the printed paper bag to be minimalistic or pop amongst several items, the choice is yours! Also, you can determine the brand message that goes on the paper bag.
Do you just want your brand logo? Do you want a brand logo and your business tagline? Or maybe you want the complete brand name, logo, and address on the paper bag? Again, the choice is all yours!
As mentioned previously, printed paper bags are an eco-friendly choice for marketing. You can get biodegradable or recyclable paper bags. This means that along with promoting your business, you are also conscious about your environment that helps you create a positive brand image.
Perfect Replacement for plastic bags
With plastic bags being banned all around the world it is logical that a replacement will need to take their place. Paper bags are made from renewable resources and they are biodegradable. You don't have to worry about them clogging our waterways and beaches. It is one of the reasons they have been so readily embraced by businesses.
Now that you know printed paper bags are more than just a trendy marketing fad, you can contact Brand Republic right away.
Brand Republic is amongst the leading promotional products manufacturer and suppliers known to provide the finest personalized brand products. Whether you want printed paper bags, personalized merchandise, printed coffee mugs, and more, the company has got you covered. All their products are made with the highest quality of materials. You can choose the design and type of product you want while placing your order. The company will manufacture the said item and deliver it to you in no time. With Brand Republic, you will never run out of high-quality promotional products for your business. Visit their website now to know more.
How Brand Republic Can Help
Brand Republic is a prominent manufacturer of promotional products such as printed paper bags and more. So if you are looking at printed paper bags as a marketing tool and beyond then give us a call. Our friendly staff are always happy to help.