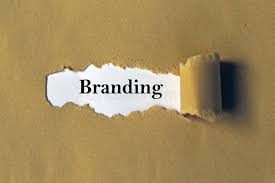 Magnify your brand with promotional products. From personalised stationery and technology to confectionery and unique products, Promotional Merchandise continues to be one of the most effective and creative kinds of marketing. Best suited for distribution at functions or through street marketing and advertising as well as postal strategies. Promotional products provide businesses with a chance to be connected with a selected audience and leave a long-lasting impression. The research proposed that around 89% of the customers can remember the name of a company or business for more than a year because they receive a promotional product from the company. The following are only some of the approaches available.  They can help establish a top-quality range of Promotional Merchandising for your company can help in magnifying your brand.
Your Brand Gets Increased Exposure
An essential advantage of distributing practical every-day products that bring company branding is that these products will be regularly used by recipients on a regular basis. This means that the products you spread will generate exposure or coverage on a frequent basis, providing enhanced visibility of your company branding.
Your Brand Gets Recognized Online
In the modern-day age of internet and social media, generating beneficial and advanced promotional products can contribute to viral coverage. Producing items that are intriguing or unique is an excellent way of getting your product branding noticed online, particularly through peer to peer sharing on social media platforms such as Twitter and Facebook.
Your Brand Demonstrates Value
Manufacturing top-quality promotional items deliver an obvious message to prospective clients about the specifications your business is fully committed to. This might speak volumes about the high quality of merchandise and services your business provides and the levels of customer care you intend to offer.
Your Brand Gets Fast Brand Recognition
People using printed products distributed by your business will suffice as walking advertisements for your brand.  Shortly, people will start recognizing these printed goods, assisting your logo get recognized and noticed in a more quickly and more effective manner.
All about the goodwill!
Let's be straightforward — everyone loves a freebie! Giving away free items, specifically those that are practical to the recipient, is an ideal way of creating or generating goodwill.  With a prospective or existing customer and you can possibly go a long way to getting business further down the track.
Businesses varying from emerging companies to established ones make use of promotional products. They help to draw in individuals' attention to their products. One of the most interesting information about promotional items is that we can actually find the importance of promotional products for progressing a business. The research proposed that around 89% of the customers can remember the name of a company or business for more than a year next to acquiring a thing from it. Businesses have comprehended the importance of promotional products to get to individuals extensively. The item is to drive the attention of customers towards your company. Still, the world's finest brands recognize the significance of investing in promotional products.
If your business is in need of promotional products, make sure that you get it to form Brand Republic. You can browse our website to see a  great range of promotional products to choose from. We are sure you'll find something suitable for your purposes. We provide a range of quality customised branded products. These include USB flash drives, apparel, pens, and custom printed lanyards just to name a few. Whatever the campaign you can be sure that we will source unique and quality products to make your promotion memorable. We service the largest and smallest promotional campaigns with a level of enthusiasm unmatched in the promotional products industry. Get in touch with us right away!