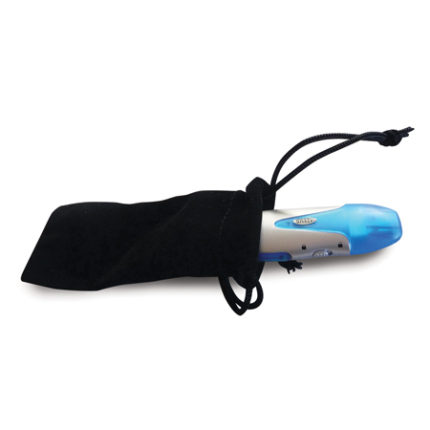 A great marketing campaign will approach customers from multiple angles rather than just one channel. It's a good idea to have a diverse strategy that includes different marketing techniques like SEO, content, traditional marketing as well as promotional merchandise. At Brand Republic, we believe that a well-planned marketing campaign isn't complete without real-life campaigns that approach customers and business associates through tangible means like newsletters and promotional items.
How to Use Promotional Merchandise in Your Marketing Campaign?
Promotional merchandise can be used in a number of ways, especially if you're creative enough and have great products with you. Here are some ways in which you can incorporate them into your campaign:
Sell Them
Many big-name companies actually sell their promotional products, especially if they have high-brand value. This works to increase the brand value even further and can create an air of exclusivity around the promotional merchandise. This strategy doesn't always work; but if you're an established brand with loyal customer following, you should try this strategy. Not only would you earn some added revenue, but you'll also get increased visibility for your brand.
Contests and Milestones
One of the best ways to incorporate promotional products into your marketing campaign is to create a contest around them. For example, you can state that a person who spends $500 in your store will get gift and give them promotional items as gift. That will tempt your customers to purchase more and get the promotional items with your brand name out there. You'll hit two birds with one stone with such a strategy.
Free During Special Occasions
Customers and business associates like to be surprised every now and then and promotional merchandise is a great way to do it. You can send a thoughtful but low priced gift to your customers or business associates on important occasions in order to become more memorable in their eyes. It's vital to keep the value of the promotional product low to ensure they don't feel like you're purchasing their favour.
Holiday Promotions
Christmas and other holidays are a great time to provide promotional merchandise as free items. For example, if a customer signs a yearly contract with you, you can send your promotional item to them during the holidays to "welcome them to the family" so to speak. Such promotions work well and linger in memory.
Charity
You can also donate your items to your local charitable institution. This will help you contribute to a social cause and still gain some promotional value out of it. You just need to make sure that the charity you choose accepts branded promotional items. Such donations will have a positive impact on your brand's reputation and increase visibility.
You can know more about our products and services at Brand Republic by getting in touch with us today! You can call us on 03 9646 7066 or email us at info@brandrepublic.com.au. Contact us through this form and we'll get right back to you.