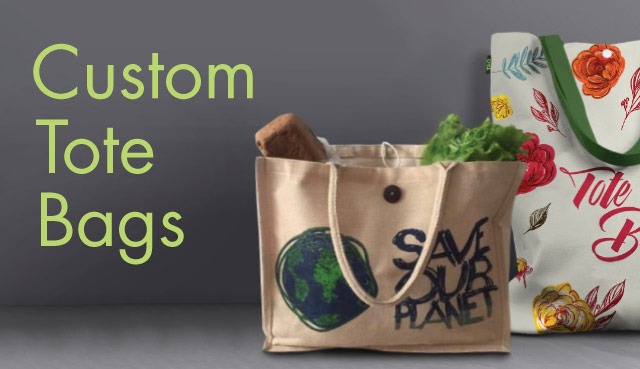 Custom Tote Bags
There are Great Reasons to Use Custom Totes Bags in your marketing. Heaps of businesses are starting to realise that custom branded tote bags are not just a convenience for your customers but fantastic branded products. Whether you are looking at having them as a POS item, a give away or simple as a way to pack products your customer has purchased you simply can't go wrong. Read on to find out more about the possibilities and benefits of custom tote bags.
Promotional Tote Bags For Your Business
One of their earliest uses was as promotional totes bags. For years now companies have been using them at trade fairs and conferences as an inexpensive way of promoting their brand. Usually when you are exhibiting at a fair or conference you have marketing material which you want to hand to potential customers. It made a lot of sense and still does to give that material in a bag branded with the company's logo. Promotional tote bags have been a mainstay of the promotional industry for years. They were initially embraced by the trade fair and conference industries but have spread far beyond in recent years.
Printed Paper Bags All The Rage!
You would have notice that recently printed paper bags have taken off big time. With the proliferation of food delivery services there is huge need for bags to deliver the products. Obviously plastic bags are out of favour so it has fallen on the humble paper bags to take centre stage. This has given businesses an excellent opportunity to promote their brand by using printed paper bags. In that way they are achieving two objectives with one product. Creating a biodegradable vessel with which to delivery their delicious food whilst also spreading their brand identity. Bravo!
So if you want to discover the way custom branded tote bags can help your business then give Brand Republic a call. We are experts when it comes to Branded Products. Our friendly and knowledgable staff are always happy to help.
Great Reasons to Use Custom Totes Bags