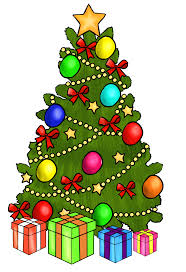 Here we are again where Christmas is only 3 weeks away. Now is time to try and get your branded products before Christmas. It seems like only yesterday that I was getting over last Christmas. It always takes a while to get back in the grove after holidays and this time it was no different. I had so many new years resolutions last time and I can safely say I didn't fulfil any of them. Not much I can do about that except try again next year although I don't hold out much hope for that either. Anyway it is time now to think about what to do with this Christmas. During the year there are heaps of people who help you out at work and make your working life so much better.
When you work for a business or own one you can't help but think about that massive contribution that your customers have made to your success. Indeed if it weren't for your customers you would not even be where you are in the first place. What business would or could exist without people buying their products or services. Even if you are a non-profit organisation you would still have clientele without whom you could not operate. This is why it is so important to show your appreciation by giving a Christmas gift and what better gift than branded products.
Branded Products As Christmas Presents
There are heaps of branded products that are available and great for giving as a Christmas gift. All you need to do is have a look at the huge amount of products available that you can brand with your logo. So when I say branded products I don't mean the company of the same name, what I mean is getting products which are branded with your logo so that your customers can remember for years to come who gave them that great gift for Christmas. Giving customer Christmas gifts is nothing new. companies are used to giving corporate gift and have done so for a long time. If you are going to give your customers corporate gifts anyway why would you miss the most famous gift giving holiday in the history of human kind.
Christmas has been a traditional time of gift giving for millennia so incorporating it into your normal corporate gifting schedule makes absolutely a lot of sense.  It would be like not giving out chocolate eggs during Easter. The question is not whether you should hand out branded products during or before Christmas, the question is what you should give.
Understand Your Customers
Giving branded products is one thing but it is also important to understand the recipient before deciding on a gift. Companies don't just give their customers gifts, they also give gift to the employees. We have given our employees gifts every year since we started. Usually we just give them a gift card so they can go out and buy themselves what they want. For customer you would want to make sure that they are promoting your brand when they show other people what you have given them. That is why having your logo enhances the gift that you are giving your customer. If you know your customer well them you will be better placed to pick the right gift.