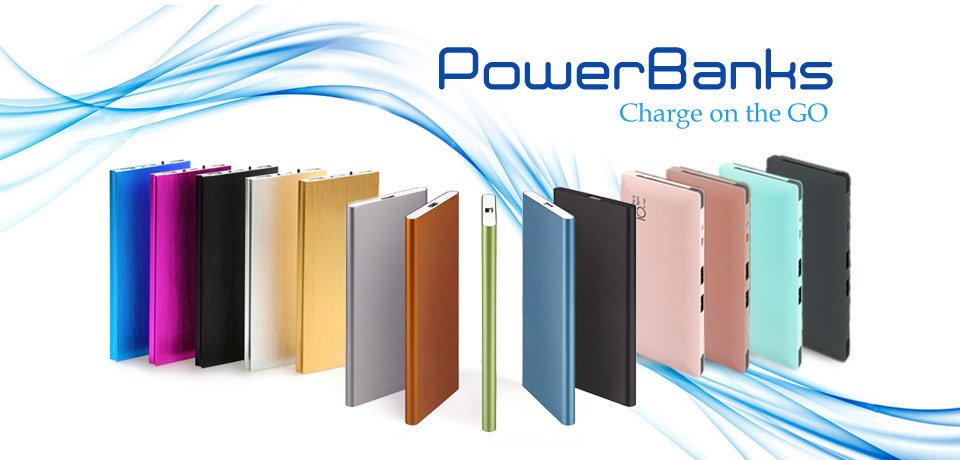 Get Seen With Promotional Power Banks
If you wan to promote your brand then get seen with promotional power banks. They are a great way to build customer loyalty. Companies are always looking at new promotional merchandise to promote their brands. Why not consider promotional power banks as a way to do just that. Everybody uses them and needs them. They are the most practical promotional product on earth. Everyone needs a bit of juice from time to time for their mobile devises. Especially considering how much time people these days spend on their mobile phones.
Heaps Of Promotional Power Bank Models For You
The great thing about power banks is that there are heaps of models to choose from. They come in all shapes and sizes which makes finding one to suit your marketing campaign easy. Simple browse our extensive range and you will see that you have nothing to worry about. The best thing about there being so many models as that is allows for more printing options. Everyones branding needs are different so let's get creative.
Enhance Your Brand Now
There is no time like the present to give your brand a boast. Sometimes it is difficult to stand out in the crowd especially when it is crowded. To do it you need something unique and practical. At Brand Republic we can tailor your marketing campaign to make sure you get the recognition you deserve. Your customers will be shouting your name from the roof tops by the time we are finished. What's more it won't const you an arm and a leg. We always aim to come in below budget to stretch your dollar further. After all our customers success is our success also.
So give Brand Republic a call today. Our experienced staff is always on hand to help. It will be the best decision you've made in a long time.