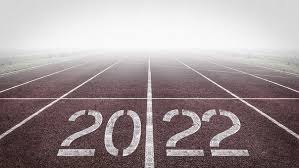 Kickstart 2022 With Promotional Products
It has been another great year I am sure everyone is thinking. Unfortunately all good things must come to an end and the time for renewal is about to begin. After another year full of calamities it is time to reset and get things back on track. For some it might be about getting back to where things used to be. For other it is about starting something new. Either way there is no better time to promote yourself then at the start of a new year. Get Ready For 2022 Promotions with these great products to kickstart your year. With a heap of promotional products to chose from right here!
Branded Lanyards For a Cheap Promotional Product
Fortunately your promotion doesn't have to cost an arm and a leg. The great thing is that you have products such as branded lanyards to get you there. With branded lanyards you have just the right product to promote your brand without breaking the budget. Branded lanyards are the perfect promotion when you want your name in circulation for a long time. Lanyards have always been a practical product in the market place. Chances are that they will continue to be so for years to come.
Have Some Fun With Stress Toys
To say that it has been a stressful couple of years is an understatement. With one lockdown to the other it has been nothing short of calamitous. So why not add some fun to the new year and add a stress toy to the mix. Our stress toys have been a favourite in the field of promotional products for a long time. They continue to play a huge role in brand promotion. Just like branded lanyards they are an inexpensive item which will stretch your budget whilst providing you brand reach. Stress toys are easily branded and indeed have flexible branding options to ensure success with any logo.
Promotional Power Banks Still Great
To get ready for 2022 promotions your should definitely consider power banks. Whilst they are not the cheapest promotional product our promotional power banks are a very popular item amongst recipients. Promotional power banks come in a large variety of models which are suitable for most mobile devises. In fact I have never found a mobile devise that couldn't use a power bank. They usually come with a range of cables making them a very useful item indeed. You can also customise the packaging for added impact. So you should definitely consider promotional power banks for your New Years promotions.
Pack It Up With Custom Tote Bags
Once you have assembled your great range of promotional gift the best way to give them away is with  custom tote bags that's for sure. I can't praise custom totes bags enough. Again they are relatively inexpensive whilst offering brand reach like no other product. A huge positive is their eco credentials. Everyone is looking at moving away from single use products which makes custom tote bags the ideal branded product.
So whether it is branded lanyards, stress toys, promotional power banks or custom tote bags the choice is yours. Don't miss the opportunity to promote your brand or business this coming new year. Contact Brand Republic for all the information and pricing you require. Our excellent staff are always on hand to help.