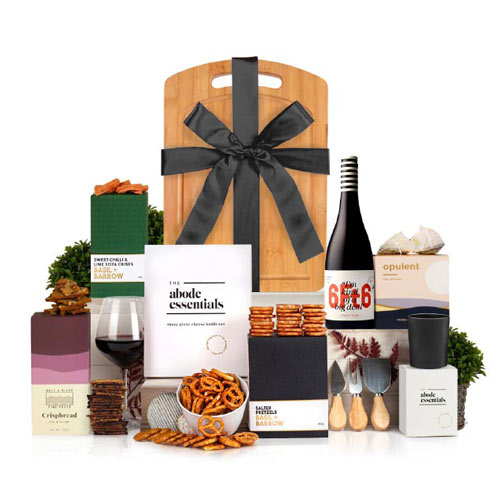 Brand Republic have worked hard to create a specialised service offering corporate hampers targeted to meet your needs as a business.
The creative aspect of gift giving is being able to customise an create something your customers and staff will love and at Brand Republic our aim to work with you to create the most amazing corporate hamper for you.
Corporate hampers are perfect for many occasions including Christmas, anniversaries and product or company launches. However, the most important part of a corporate hamper is the ability to customise and change items to fit your needs.
At Brand Republic we offer a set standard range of hampers to make it easy for you to choose from, in addition to these we offer the ability to add branded items such as branded backpack, picnic basket, water bottle or even a shirt.  In addition to this add a customised card and branded ribbon for that perfect finishing touch.
If you have a very specific requirement or budget for your corporate hamper one of our staff will work with you to develop and create that perfect gift.  Customise the items inside, use one of our standard hampers as a guide or completely start from scratch to create a corporate hamper your customers will never forget.
Brand Republic have the staff and expertise to work with you to create your perfect corporate hamper. We are experts at working to deadlines and have a range of suppliers we work with providing both product and branding services.  Our best asset is our creative ability to design your unique corporate hamper.