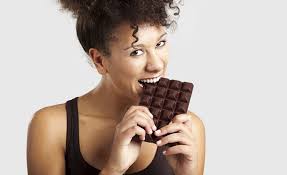 There are so many items to chose from when deciding what to use as your next promotional gift it can sometime be daunting. There are mugs, and clothing and all sorts of things and unless you have a specific program or need it can be really difficult. That is why choosing to give your customers promotional chocolates is a great idea at any time of the year. Indeed promotional confectionary is a huge part of promotional gift giving. Not only are there chocolates but all sorts of sweets like lollies, biscuits and macaroons. But of all the sweets chocolates are surely the best. Chocolate promotional gifts are idea the sweetest gift there is.
Chocolate Promotional Gifts
Our custom chocolate items can be branded with your logo or message. The branding can be just a simple sticker or we can even custom print the wrapping or box. There are also a number of kinds of chocolates to choose from whether you are looking at individual chocolates, boxes of chocolates or chocolate bars. So before you consider your next promotion consider custom chocolates.
At Brand Republic we supply a delicious range of confectionary items as corporate gifts. All our treats can be branded with you logo. We offer custom branding options on packaging, the wrapping or even the treats themselves in some cases.