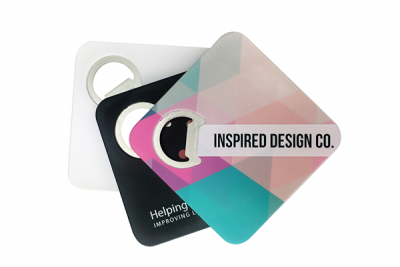 The Brand Republic has a complete range of promotional bottle openers for you to choose from. If it is a bottle opener that you are looking for for your next promotional campaign then look no further. We have everything from novelty shapes like our guitar and surfboard-shaped bottle openers to your standard bottle openers.
We also have added a few new bottle openers to our range which are great for branding. They include:
All of our new range is great for branding and are sure to impress your customers.
Brand Republic is a premium supplier of promotional products. Our range includes drink accessories which are great for branding with your brand. You can easily print or laser engrave your logo for added impact. Promotional products are a proven method for expanding a brands presence. There are a large range of drink accessories and other promotional products which are ideal for promotions.
If there is anything that you require for your next promotional products campaign then give us a call and we will do our best to help. Our friendly staff are always happy to help you with you promotional products needs.\