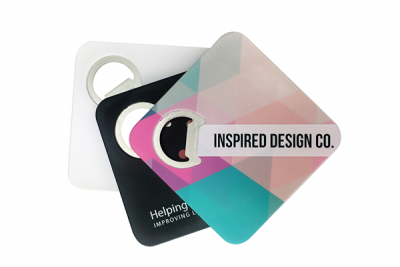 The Brand Republic has a complete range of promotional bottle openers for you to choose from. If it is a bottle opener that you are looking for for your next promotional campaign then look no further. We have everything from novelty shaped bottle openers like our guitar and surfboard-shaped bottle openers to your standard bottle openers.
We also have added a few new bottle openers to our range which are great for branding. They include:
All of our new range is great for branding and are sure to impress your customers.
If there is anything that you require for your next promotional products campaign then give us a call and we will do our best to help.