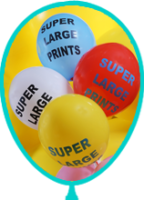 Celebrating a new store opening, a new product launch or your business' birthday? Do it in style with branded balloons! Promotional balloons are the way forward.
Brand Republic has a range of promotional balloons, all designed to help your business stand out from the rest. Perfect for helping you celebrate or promote your business or community event. These balloons are good quality, hold a great logo print. They are a fun way for the community or your customers to get involved in your promotion or event.
Promote Your Business
From the sporting field to schools, businesses to community groups, there's nothing better than seeing your brand, business name, product or group being promoted throughout the community. Balloons offer a fun way to get known. They  are a great way to promote new products and services to families with young children.
The Brand Republic range includes everything from the standard balloon through to metallic and pearl toned balloons. Each range includes a large colour selection to choose from which ensures you get the best out of your promotion or event.
Different colour available
The Pearl range features colours including apricot, lavender, blue, and yellow. The softer pastel coloured balloons are perfect for brands that don't suit bright bold colours and look fantastic with a screen-printed logo. On the other hand, the Metallic branded balloon range is perfect for those businesses looking for bright bold colours for their next promotional campaign.
Balloons are a great way of helping to promote brands, events and products. Get ready for your next event with branded balloons from Brand Republic.
Brand Republic is a premium supplier of promotional ballon and is an expert of custom branding products.