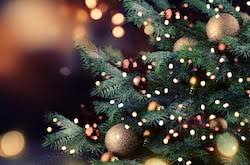 Brand Republic have a range of branded mugs for Christmas. If you are looking for a great gift this Christmas look no further than promotional coffee mugs. Custom printed mugs have been a mainstay of the promotional industry practically from the start. There is a good reason for that. They are the gift that keeps on giving. Coffee mugs are still one of the most sort after corporate gifts available. Everybody loves to get one especially at Christmas. In fact your staff and customers will love them. Why not reinforce your brand with a product which is in such wide use. The best think is a custom branded coffee cup will likely cost you no more then an unbranded one you but from the shops.
Brand Republic the home of Ezy Mugs
You may have already come across Ezy Mugs when looking for branded mugs. The fact is that Ezy Mugs is an extension of Brand Republic. It is our specialist site which carries our full and expensive range of custom printed mugs. If you are looking for branded mugs for Christmas you can also visit our Ezy Mugs website to view our extensive range. It really shows our commitment to servicing your needs when it comes to coffee mugs.
More than just mugs
Even though Brand Republic is a specialist supplier of coffee mugs we are actually much more than just that. We supply everything from corporate apparel too pens and beyond. We are one of the premier suppliers of corporate apparel and promotional products in the Australian market. That is why we are trusted by companies big and small. There is practically nothing that we can't do and no products we can't supplier when it comes to promotional merchandise.
So if you are in the market for mugs for Christmas and just general merchandise for you firm then give us a buzz. Our friendly and knowledgable staff are always happy to help.