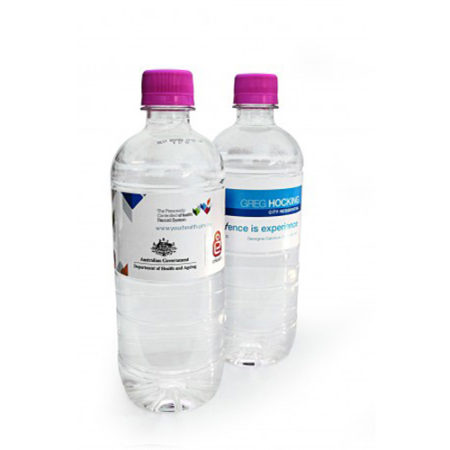 These days they are any number of events taking place out doors to market a companies products. With a country as beautiful as ours it is no wonder that marketers would be keen to use beautiful scenery as a back drop for the launch of a new product or service. Not only are domestic brands activity using Australia's nature beauty to promote their wares but so to are a bevy of international companies. Custom branded bottled water is a great way to do just that.
When arranging an outdoor event many organisers like to provide a gift bag with goodies to make the event memorably. Things like t-shirts, games, USBs and other nik-naks are always popular. Other products such as branded chocolates and theatre passes are also proving to be popular. One thing you will almost always find at an outdoor promotional event is branded water bottles. Whilst our country may be beautiful it is also a warm place which makes supplying bottled water so as to ensure guests are properly hydrated.
Great for events and promotions
Branded bottled water is a great way to promote your brand at any event. The bottles are easily printed with your logo and message and there are a number of bottle sizes available for you to distribute to your guests. They include:
And if you are looking at hosting an event targeting women then we also have water bottles with pink bottle tops.
So next time you are hosting an event think about branded bottle water.
Brand Republic are a premium supplier of custom branded products. Next time you are holding an event and need to get your logo on some merchandise give us a call. We are full of suggestions and our friendly staff are happy to help.
Custom Branded Bottled Water